Black or White? It's the question that even Michael Jackson mulls over in his head late at night, sorry bad joke can you tell I'm not a fan of his? Anyway I do need your
Help/Input/Decorating advice
!!! I need to choose a paint color for my huge TV
Cabinet. My lovely SIL Lisa gave it to me, I just love furniture adoption & now I feel the need to paint the beast and I was leaning toward black but now am second guessing my choice. Will it look like a huge mammoth black box in the corner? And if I go with white or another color well... I JUST DON'T KNOW. Please ladies I know you are all out there lurking, leave your 2 cents I would so appreciate it & so would Michael. :)
Yes I see the unpainted door trim and no I'm not going to paint it yet. Have to finish the trim first. I'm beginning to dislike old homes....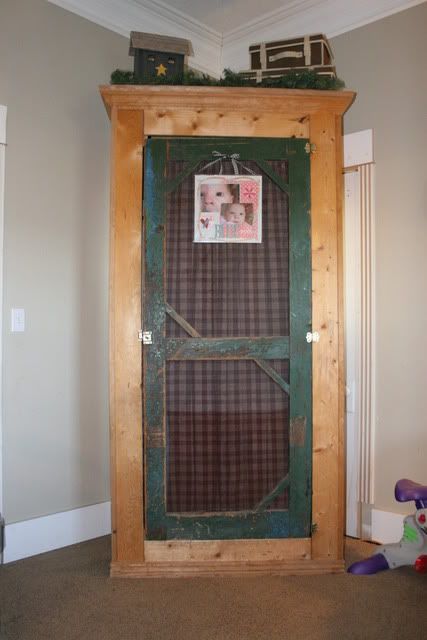 And yes that's a screen door on the front. It used to be the door that lead down to the basement of my Grandparents grocery store many years ago, like when my dad was a kid years ago. My Uncle Danny even wrote his name on the inside of the door when he was a wee little lad.
I think that is the original paint color on the door I was thinking of sanding it down to just the wood but haven't got that far yet. Oh and I will be replacing the fabric in the screen door. It was in style back in the day but now? yuck! The Nester would cringe if she saw this baby.
Side notes:
I have All white trim in the room with some black accents like a shelf with black picture frames and large clock. I also have a
white shelf
that holds my scrap layouts. My furniture is floral tapestry that will be replaced hopefully next year and
ya know what? Never mind this gibberish I'll just post some pics instead.....
Okay here are some pictures from to many years ago of our living room/dining room before I hung stuff on walls (fresh drywall, didn't want to damage it) and pre-trim. Don't mind all the un-finishedness of it all. I would take new pictures but it's dark and I don't wanna.. ;)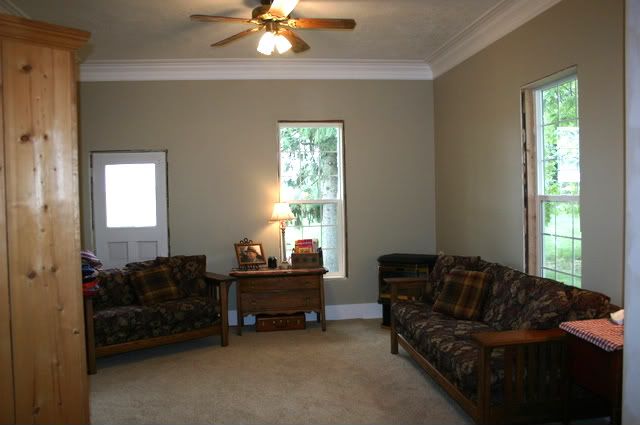 Oh, I also was thinking of repainting that large white shelved piece of furniture below she is the keeper of all things good and holy like our DVD'S. Should I keep her white or paint that bead board beauty black? The crown on it is finished now. But at least you get a little view of the 2 rooms connected and the paint & floor colors.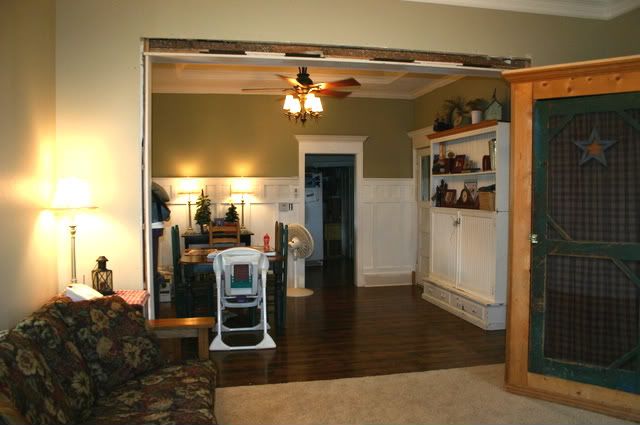 Phew did you catch all that? Hope so- again any advice would be greatly loved & appreciated. Thanks!

Pin It