I really should be in bed right now I am so beyond tired & why am I tired you ask? Well, for one thing I am still sick. I hack up a lung every night and two- because being on vacation is exhausting (seriously). But I figured I have been a terrible blogger so I had better post something and quick.
Here is the first day that we went to the beach. It was so windy that the sand was pelting the back of Lloyd's legs and it was also so freaking cold that all the kids had to wear jackets of one kind or another. Although my crazy son Parker stripped down to his swim trunks as soon as they hit the beach and pulled a totally Joey from Friends and was buried in the sand. Freezing or not the boy was bound and determined to have a good time. I didn't get the best of pictures as I was worried about sand getting in my camera. But none the less stuff got on my lens or in my lens and now it shows little dots on all my pictures. It's like my photographer's nightmare come true. NOT GOOD!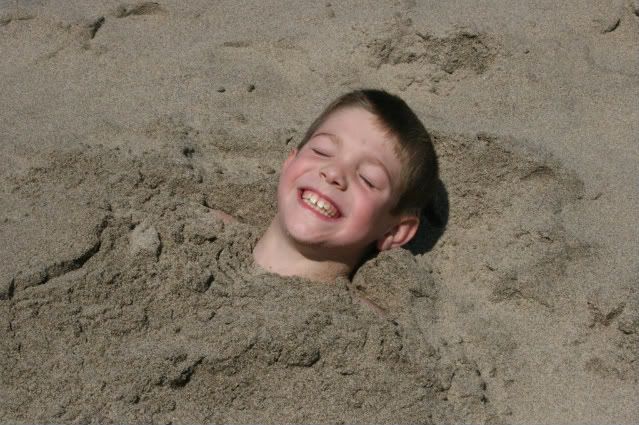 Yes this is my son Corbin sporting a cherry jacket. Luckily Aunt Tia came to the rescue as we forgot Corbin's coat up at the house. The boy was warm and that's all that mattered.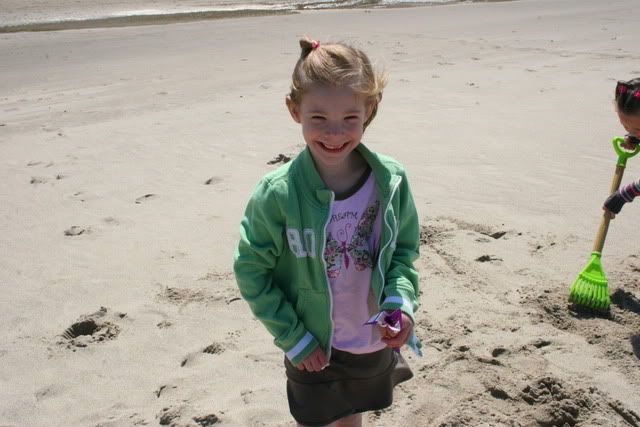 Addison didn't care for all the wind and cold temps. Sorry Tia you can kill me in the morning this is the only picture I have of her at the beach.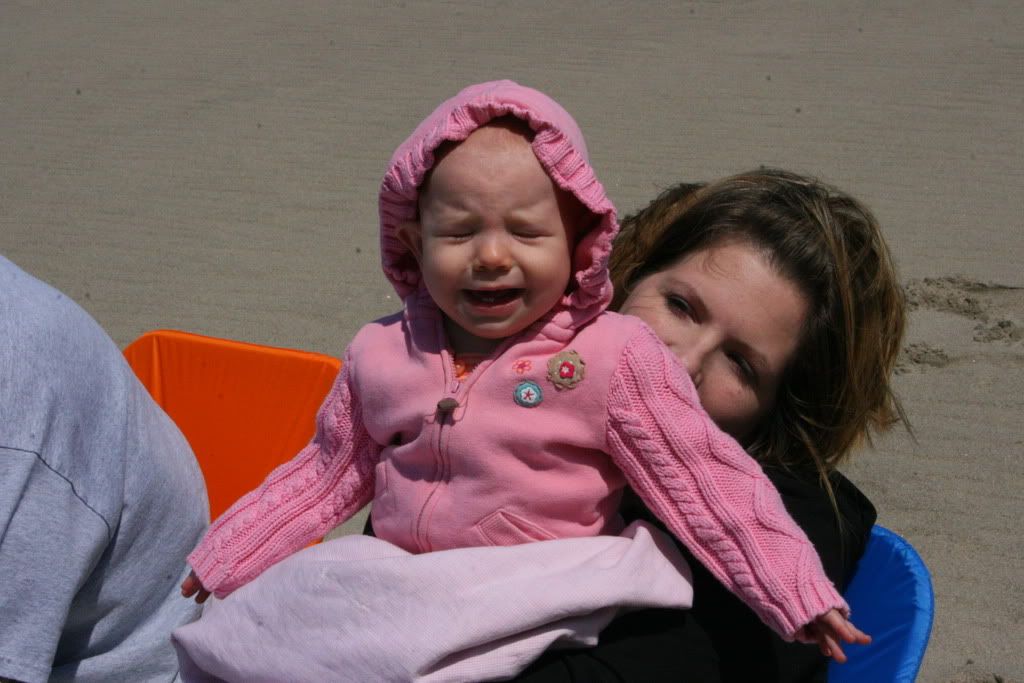 Well I should get my buns in bed it's way late and we are going to the Aquarium here in a few short hours. Should be lots of fun taking 14 kids + 10 adults to see lots of marine life. Ahh good times. G'night
I really hope this post made sense. It's late, I'm medicated and really tired....

Pin It