This is what you get when you photograph a tired baby with an ear infection, a sick wannabe photographer mom who has officially lost her voice & tries to take pictures in poor lighting conditions.....


We started off in the house with a hat on but she wasn't about to do the hat so, we took things outside thinking they would get better. Ummm... Yeah not so much.
All she wanted to do was eat grass and being the mom that I am I said 'NO' which lead to the following....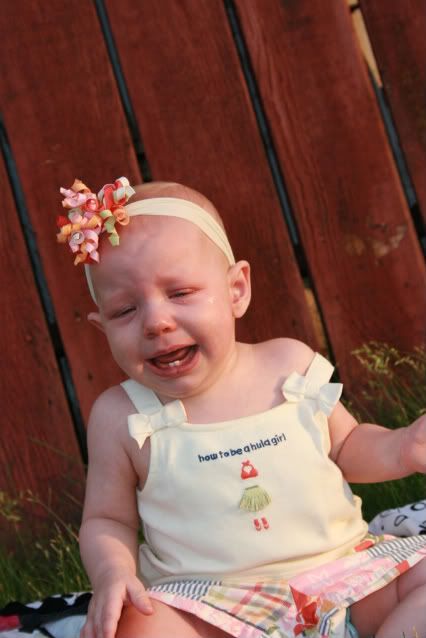 Oh the weeping and wailing! I'm pretty sure at this point she doesn't care how to be a Hula Girl. :)
She's still darn cute though.
So there you have it, her 8 month photo shoot. It's Terrible and funny all at the same time.


Pin It