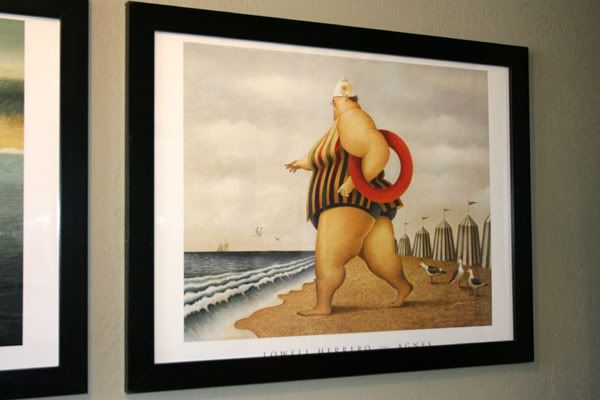 These ladies are in my bathroom & I

♥

them. They just seem to fit my bathroom to a "T" these are made by the artist Lowell Herrero. I actually saw these at my Sister- In- Laws house in her guest bathroom and had to have them. I got them at the Prints Plus store at the Mall in Provo. I'm thinking about cutting the pictures down a little so you don't see any white and reframing them. But for now I'll have to stick with what I've got. Sorry for the lame'o post but seeing as my furniture is not getting painted as quickly as I'd like I figured I'd post some form of decor cuteness, that I actually have done that is. We are going to the beach the beginning of July and I'm sure that I will look like one of these gals strutting my stuff on the beach. Yeah those will be good times...
Sorry for the glare on the pictures, we have a very small bathroom so there is not much room to move around. We so need another bathroom.

Pin It