Father's Day this year consisted of:
Breakfast of Pancakes with strawberries & cool whip with a side of sausage.
Church which we were early for.
A now happy baby who broke through another top tooth which gives her a grand total of 5.
Lunch of Beef roast, potatoes, and steamed carrots.
A 3 1/2 yr old who thought dessert (The Pioneer Woman's chocolate sheet cake) was so good he had to have 2nd helpings plus he licked his plate clean. Recipe

link here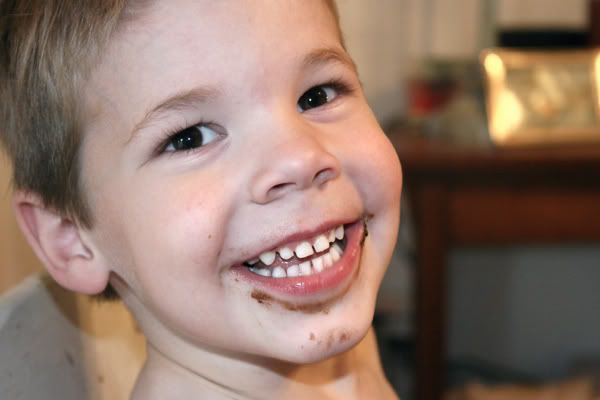 Gifts for Lloyd, I made him an Altered Pen holder for work (thank you Wal-Mart clearance section, only $2 bucks, the love of mod podge & the ability to craft under pressure at the 11th hour) I also got him a Craftsman tool bag & Craftsman cell phone holder. Had to give him something a little manly after the foo foo scrapbook gift. Nope no photo of those I know you girls aren't here to see manly stuff! Just don't laugh at my thrown together gift.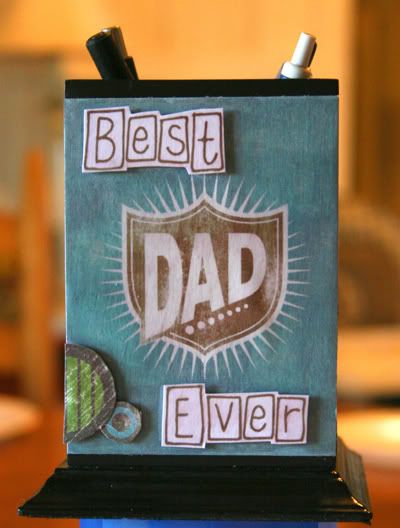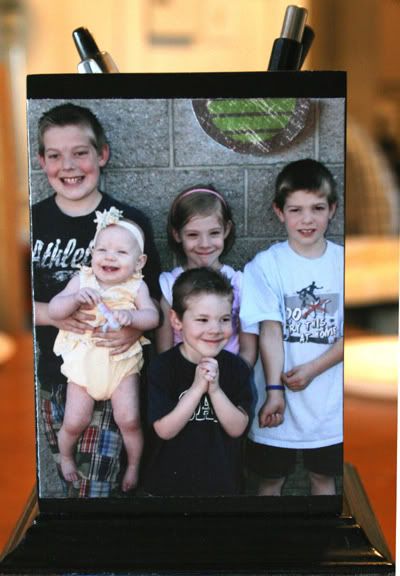 The pencil holder before it's altered state.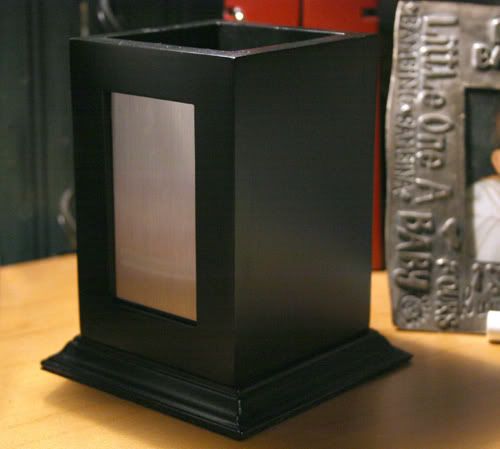 Going to Lloyd's parents to wish his Dad a Happy Father's Day and to share some of the Sheet Cake Love.
And I managed a quick couple of shots of Lloyd & the kids while at his folks house I couldn't help it, his mom's flowers are so pretty right now. Here is the Happy Father's Day shot and........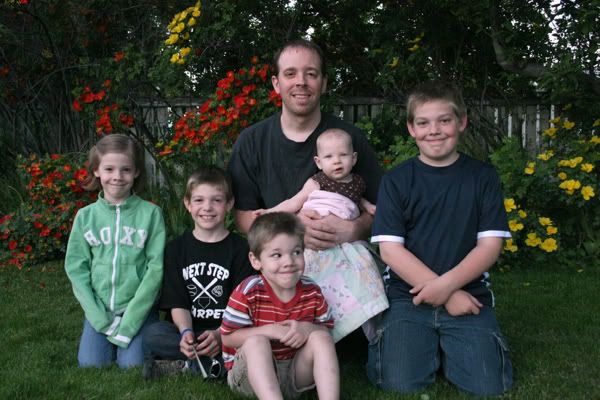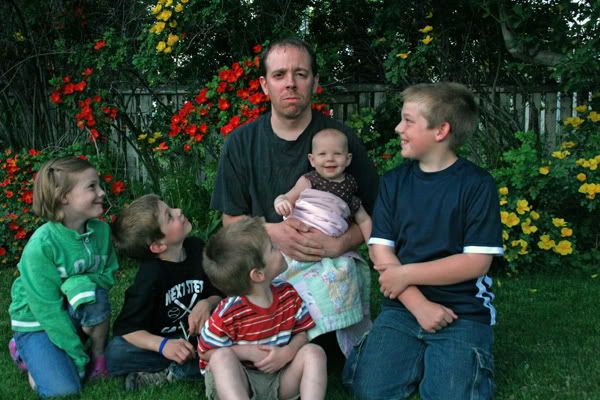 I told all the kids to look at Lloyd, & they did and this is the face I got from dear ole' dad. Err?? Happy Fathers Day??? Lets just say I could laugh and I did!
Happy Fathers Day Lloyd, you know we love you tons! And we so appreciate how hard you work for our family. Hope you had a Fabulous Day!
And the same wish goes out to my Dad Max and to Lloyd's Dad Don! We love you both!
If you managed to make it through that montage of photo's and gibberish, you deserve a treat so come on over I'll share some chocolate sheet cake with ya!

Pin It