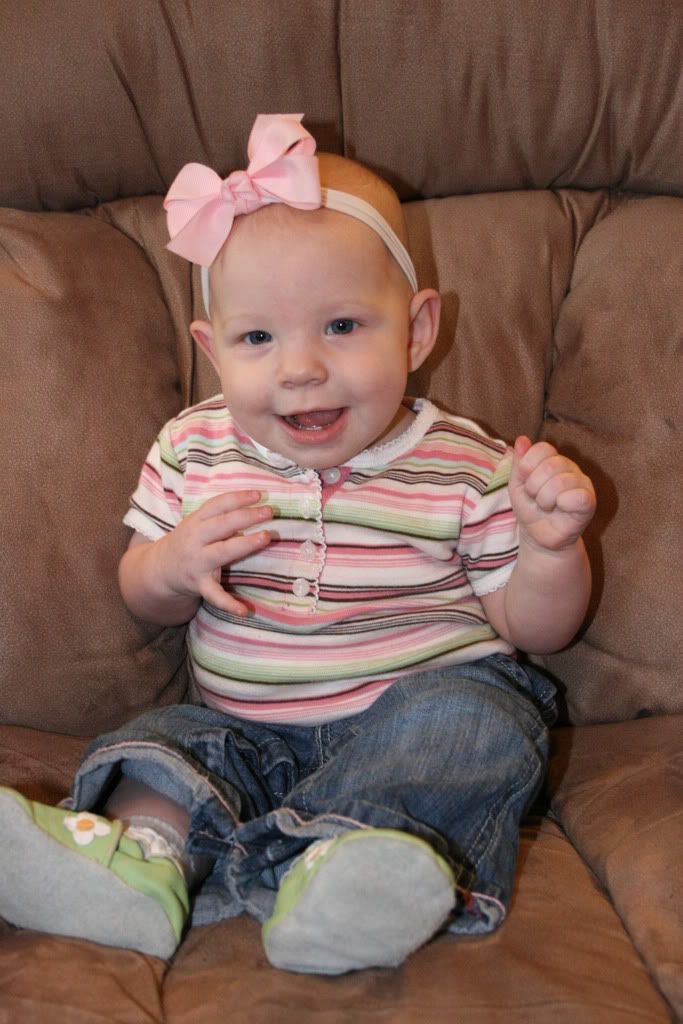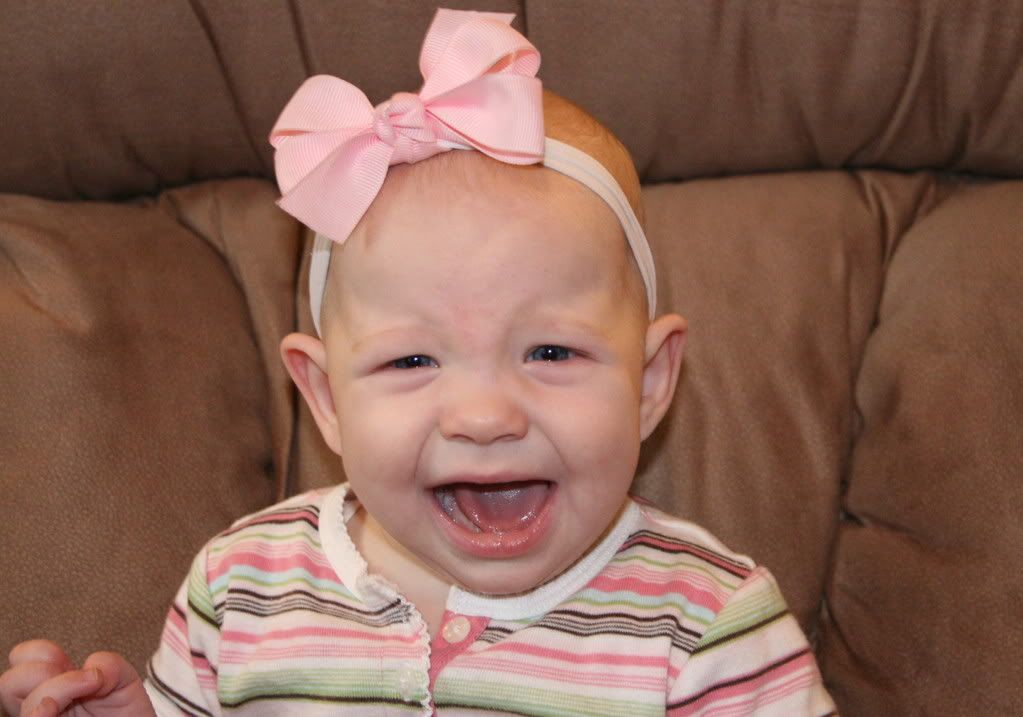 Another month has come and gone sigh......
Here are some 7 month old facts.
She has 2 bottom teeth and is getting her 2 top teeth.
(which explains her sheer happiness)
She chews on everything. (she's like the puppy we will never have)
She loves to be thrown in air & to be hung upside down. (circus monkey)
She likes her Sweet Potatoes warm.
Any form of fruit gives her the food shudder something fierce.
She's getting more hair herself and it's coming in blonde.
She is a very smiley baby.
She is absolutely ADORABLE & we LOVE her to pieces!
Pin It