You only need 3 items for this dish
Chicken tenders or breasts (I used about 13 frozen tenders)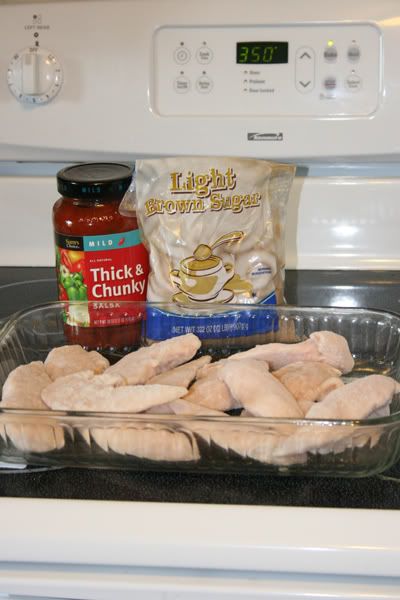 Pour Salsa over chicken
Sprinkle brown sugar on top of salsa and chicken.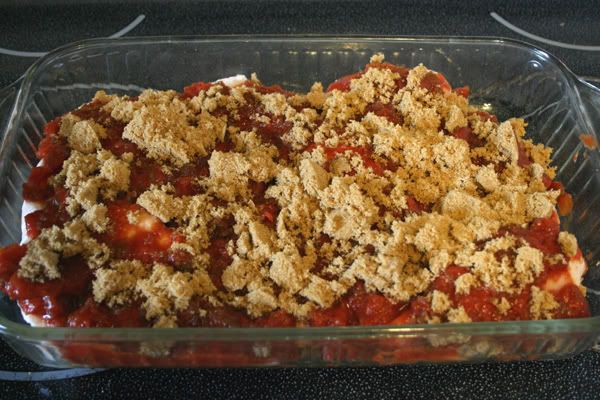 Bake @ 350 for 1 hour 15 minutes.
After it's baked I shred the chicken with 2 forks. Then I it put back in oven for an additonal 10 minutes.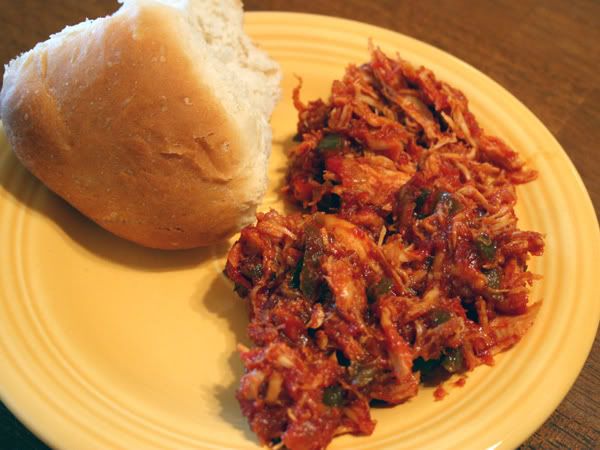 Seriously this is the easiest thing to make in the world. And I always have these items in my pantry. I don't make food like Martha S. with her goat cheese and other interesting things that you can never find at a normal persons grocery store.
Anyway, you can eat this just the way it is or you can serve it on a bun and make a sandwich out of it. It's super easy and pretty tasty to my family loves this meal. I just took this to one of my visiting teaching ladies who was sick and her husband caught me at church and told me how much they loved it. You can also use a pork roast instead of chicken and it's just as good. I got this recipe from my mom who in turn got it from a gal in her ward who is known for her cooking skills.
Lay chicken in casserole dish or baker (I lightly spray with pam). Pour bottle of salsa over chicken then sprinkle on brown sugar. Bake in preheated 350 degree oven for 1 hr 15 minutes. Take out and shred then bake for additional 10 minutes. Serve alone or on buns. Serves 6-8
Pin It